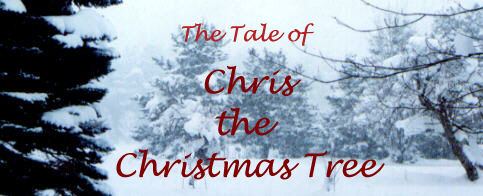 Copyright 2001 by S.R. Sudekum
---
Alternate Ending #5 -- The "Spruce Odyssey" Version
After embarking on a mind-boggling pseudo-psychedelic mind journey, Chris found himself as a very old tree, sitting at a table, Before him was a bowl of Miracle Gro, and he found himself eating it. He heard a noise, and slowly, painfully turned, but there was no one there. Suddenly he found himself laying in a bed, hard to respirate, needles falling gently to the sheets.
The stars parted and swooned, danced and careened, all under the watchful, unblinking gaze of the celestial Star Seedling.
And the mysterious black Jobe's Plant Food Spike careened off into Infinity.
The End.
---
Alternate Ending #1 Alternate Ending #2 Alternate Ending #3 Alternate Ending #4 Alternate Ending #5