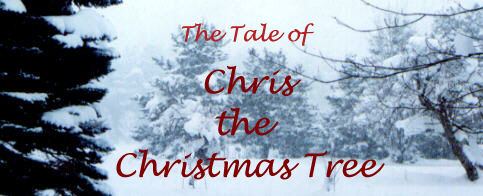 Copyright 2001 by S.R. Sudekum
---
Alternate Ending #4 -- The "Star Wars" Version
Suddenly the walls of the house exploded, and in burst the Spruce with some other Field Trees from the Lot! "Hol' on there, scrub! We're here to rescue you!!"
With a mightly yell and a leap, two of the Balsams lifted Chris and quickly freed him from the tree stand, while another tore away the ornaments and lights!
"Come on, tree, we've got to get moving!"
"Too LATE!" cried the Spruce as the silhouettes of the Vozza family filled the doorway. "They've got fatwood sticks! RUN! SAve Yourselves!!!!"
The End.
---
Alternate Ending #1 Alternate Ending #2 Alternate Ending #3 Alternate Ending #4 Alternate Ending #5