COWPIE in SIMLAND
DAY ONE
It's Ice Berg and Momolio, groovin' to the Tunes!
It's Cowpie (in the black crop top and leopardskin pants) entertaining visitors in the bathroom! She's already made friends with one of the Whoresdoeuvres' johns, my Sim-Sister-in-Law (in the green), and Sonja the Barbarian! What a lovely hostess!
After the Company leaves, it's time to hot tub out back, as Cowpie, Ice Berg, and Faboo (who lives in another house in the community) soak away the day's cares! Apparently if you forget to give your Sims a dresser to hold their clothes, instead of changing into tasteful bathing suits, they just strip down to the bare pixels! As Chris the Christmas Tree looks on! But, where's Momo??
There she is! Sleeping in Cowpie's Love Bed! Damn that Momo anyway!
DAY TWO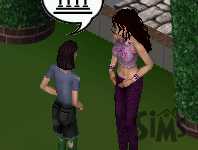 Momo meets the one of the neighbors, Currypuff Whoresdoeuvre!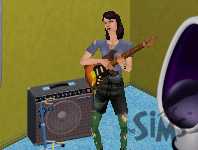 And later strums out some tunes on the electric GeeTar!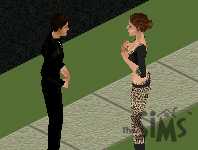 Meanwhile outside, Cowpie meets Keanau Reeves walking down the street.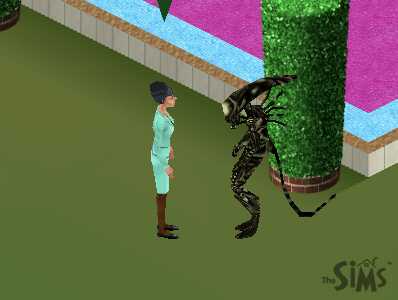 And even Ice Berg makes a new friend!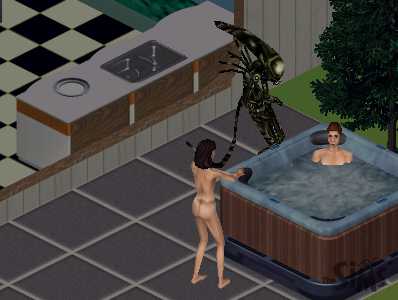 And what a good friend he becomes! Momo and Cowpie welcome him to their hot tub with open...arms!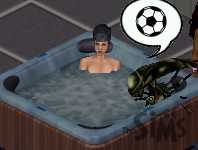 Later, he and Gail discuss Soccer.
Some more of the neighbors drop by to hang out with Cowpie and Momo. Bouchee Whoresdoeuvre lends a helping hand.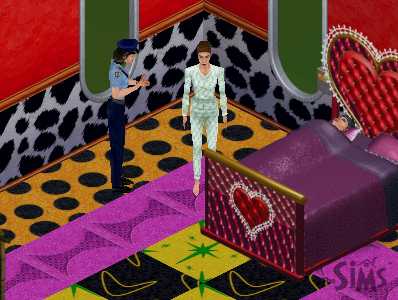 BUSTED by the Fuzz! Cowpie gets in dutch with the Law for hosting too wild a party, while Gail snoozes happily in the Comfy Love Bed.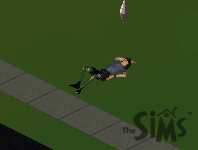 Alas, poor Momo, exhausted collapses in the yard.
---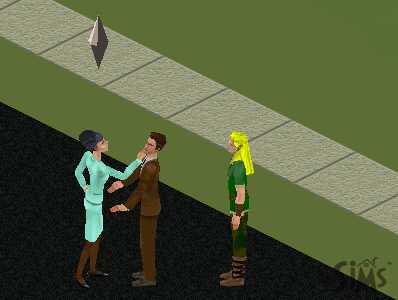 The next morning, Gail makes NO friends with Clint Eastwood, slapping him silly as poor Legolas looks on.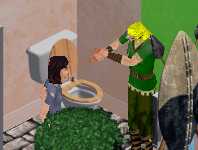 Inside, Legolas attempts to shoo Momo from the bathroom.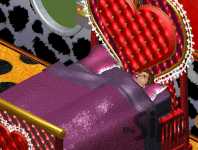 And at last, poor Cowpie gets the comfy Love Bed to herself.
---
Meanwhile...at the Whoresdoeuvres...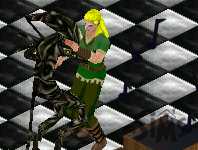 Legolas makes a new friend.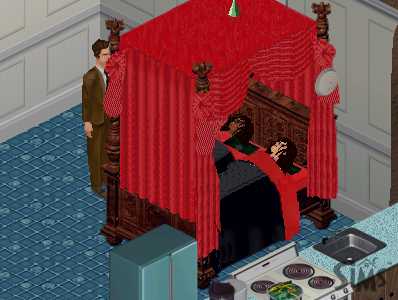 And apparently, Clint likes to watch.
Stay Tuned For More...