COWPIE in SIMLAND
DAY SIX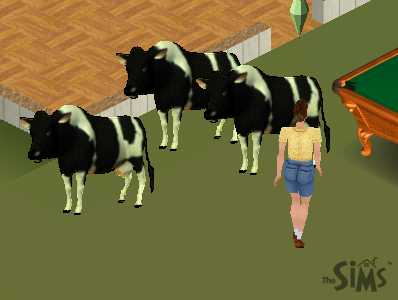 Cowpie at last can live up to her name, as she examines the new herd of fine Holsteins! Long as they don't poop on the pool table!!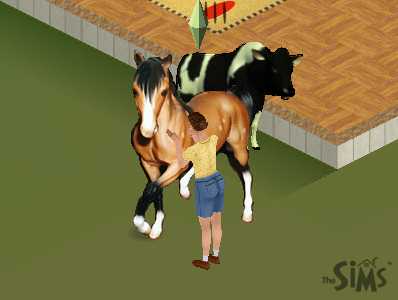 Cowpie is NOT impressed with the equine addition to the herd, and soon sells her for 40 Simoleans.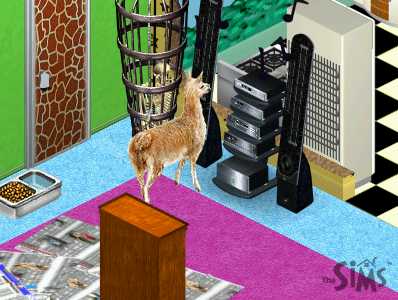 And the new Llama enjoys the rockin' beat of System of a Down.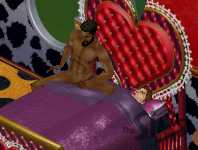 After a hard day of working with livestock, nothing beats relaxing with your honey in the vibrating love bed!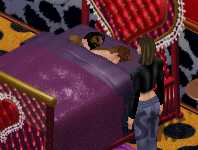 Dammit, Momo! Go find something else to do!!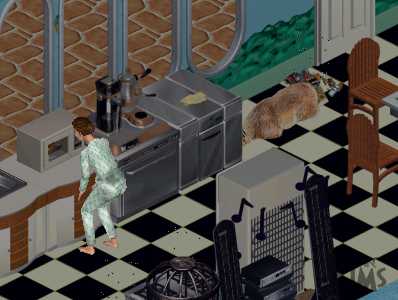 After a frisky night of playing in bed, time for a quick breakfast. Hm, what's that smell? Smells like something died in here!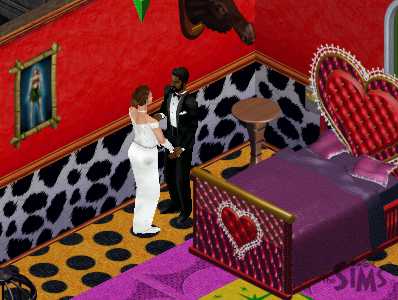 Never mind! Kran the Barbarian and Cowpie are united in Holy Matrimony!!! Congratulations you two love birds!!! First comes love, then comes marriage...you know what's next!! ;-)