In 2003 we went for a '70's theme, complete with costumes, '70's food (Watergate Salad and Fondue!), constant '70's music playing all day, groovy Smiley Face mugs for the Champs, and overall champs also got the groovy fiber optic flying saucer centerpieces from the tables! It was a GREAT show!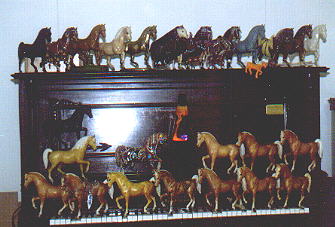 The FAS collection makes another appearance
What better embodies the 1970's than the Family Arabian Stallion!!